School of Ecclesiastical Business
Welcome to the Ecclesiastical School of Business Studies. We are to to provide you with the core of ecclesiastical business understanding proper for your sectarian order in a secular world. Our Training are offered in a workshop setting either at your office, school, religious order or any location to protect the ministration and the people understanding of business in a secular world. to request training;
Write us; Daniel Matthew Ecclesiastical College
School of Ecclesiastical Business
P.O. Box 24742
Saint Louis, Missouri 63115
Phone: (636) 224-6642 x 6101
Email us: soeb@dmecs.org
Flyer Information on this SchoolFlyer Information on this School


"THERE ARE ONLY TWO WORDS"
THOSE OF THE
MINISTRATION

MUST UNDERSTAND
FOR THEIR

ADMINISTRATION

IN ECCLESIASTICAL BUSINESS



What's Offered?
1. Sectarian Contracts writing,
2. Employment for Sectarian orders,
3. Bookkeeping for Sectarian order,
4. Funding without Usury Loans,
5. Church Contracts,
6. Auxiliaries Set-up,
7. Government Tax truth,
SECULAR VS. SECTARIAN DEALING
The School of Ecclesiastical Business at Daniel Matthew College was founded with our Local Ecclesiastical Orders in mind. Providing a wholesome understanding for Pastors and other Ministration leaders, on how to deal with the application of our faith in a secular world of business, upon our business sectarian dealing. In short you should know your right in business and how to deal from a real sectarian point of your faith. This twelve-week class is full of all that and more enroll today.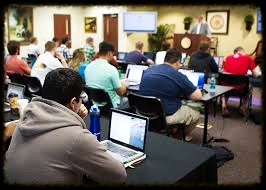 You may book your a six week slot in the Ecclesiastical business workshop, at or for, your local business, religious order or other locations by emailing workshop@dmecs.org, clicking below and paying the enrollment fees. Each workshop present the following:
(a) Proper Sectarian order in a secular work environment and business world;
(b) Proper communication for sectarian members in a secular work place; and
(c) Business Funding that do not conflict the sectarian system of order with more.
Upon completion student will receive 30 hours of follow-up training, a transcripts of studies, certificates of training and is offered a chance for certification in the field. Total cost for each person is $150.00 or $500.00 for local religious or business with 15 persons or less, 16-70 persons group is $800.00 and groups with more than 71 persons are $1, 500.00. All sessions are held in duration of two hours, once a week for six weeks.
For FY-24-25 School year our class starts in the winter on November 28, 2023, Spring on March 4, 2024, and Summer on June 3, 2024. We have a number of workshops, so sign and be on the look out.