College of Ecclesiastical Paralegal Studies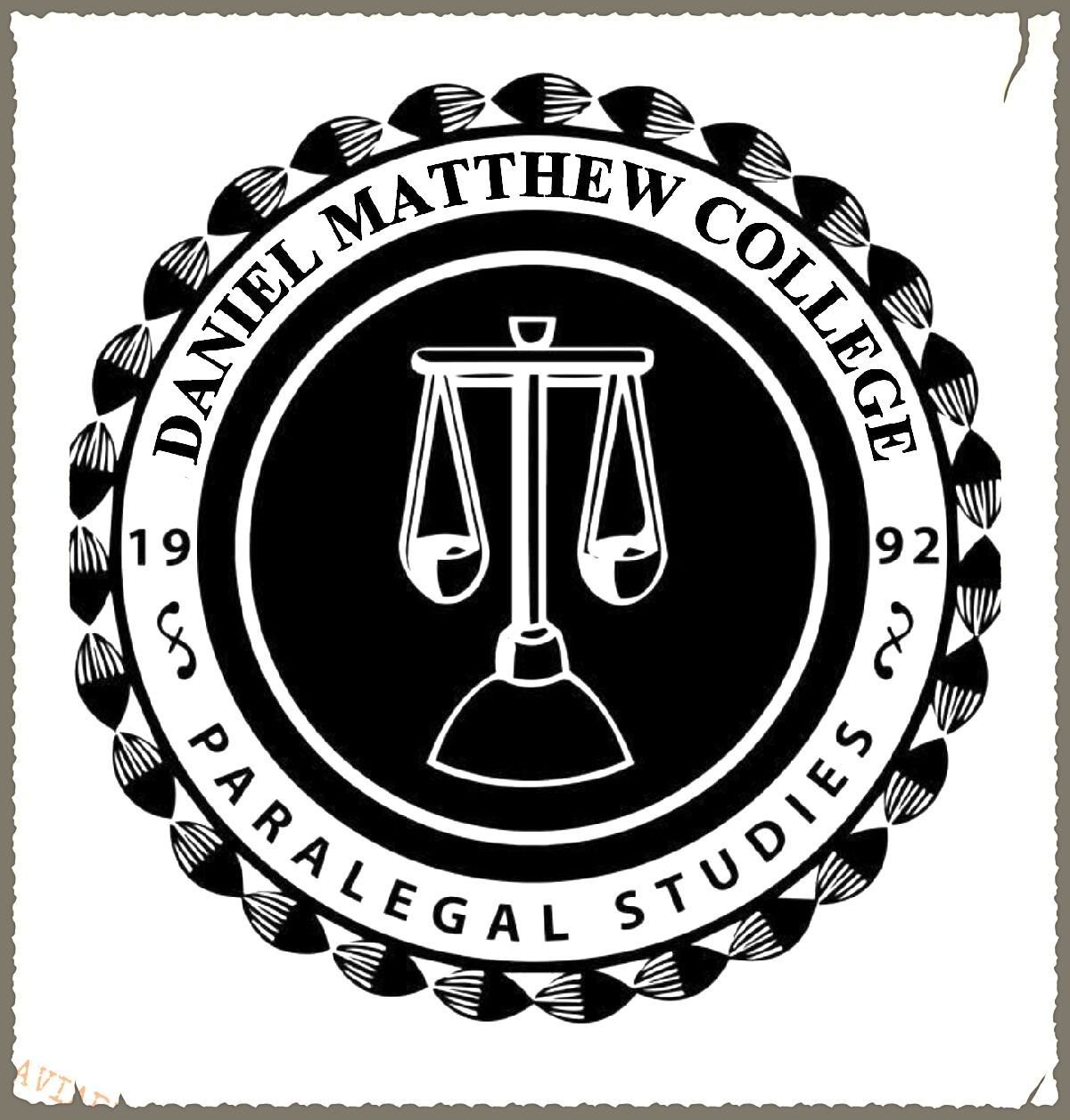 WELCOME TO THE COLLEGE OF ECCLESIASTICAL PARALEGAL STUDIES
To enroll into our school, please complete the online or download an application for admission. Then complete your financial aid request and submit to us, either by email to admission@dmecs.org, by mail
Daniel Matthew Ecclesiastical College,
School of Ecclesiastical Paralegal Studies,
P.O. Box 24742,
Saint Louis, Missouri 63115
Paralegal School BrochureParalegal School Brochure

Note: Ecclesiastical explore the ecclesiastical laws and it's jurisdiction from the sectarian vs. secular application. Our classes are offered in three areas; Certificates (90) ninety days, (b) Certifications is one year program, and (c) Ecclesiastical Paralegal degree (four year program). Winter starts on November 28, 2023,
Spring starts on March 4, 2024, and
Summer Starts on June 6, 2024
Our Mission
"Our mission is to make the local church stand under its sectarian order while operating within a secular world for the Ecclesiastical Order thru ecclesiastical Education."



Daniel Matthew Ecclesiastical College
Your Ecclesiastical Paralegal Leader in protecting and educating our local Churches
Ecclesiastical Legal System:
Since the beginning of time the Ecclesiastical legal system has been in place to allow the local church to resolve its' own issues and other spiritual matters. Now with the market being limited and secular courts being the only stop for sectarian body training, is so much more important to understand and know your ecclesiastical rights under all
applicable laws.
What training do we have to offer?




The School of of Ecclesiastical Paralegal

offers the following certificate of Ecclesiastical training or programs;




1.Legal Tech,
2.Investigation,
3.Court Judicial Vicars,
4.Paralegal,
5.Local Church Court Set-up,
6.Ecclesiastical Clerk,
7.Tribunal ruling and records,
8.Ecclesiastical Bonds,
9.And much more.





The following programs;


1.Ecclesiastical Court(s)worships
2.Appointment Services



Ecclesiastical training offers:

The central reason for training is the baseline for your local church protection. Upon completion, we offer;

1. Membership,
2. Free Ecclesiastical Legal Support,
3. Local Ecclesiastical Court Set up.