WELCOME TO CAMPUS SECURITY DEPARTMENT
The Daniel Matthew Ecclesiastical College Security Department (DMECS-SD) remains unwavering in the protection of the Ecclesiastical orders , our local church students, faculty, staff and other ecclesiastical visitors to any one of our enjoined local assemblies. The campus security department serves as the anchor to the School of Ecclesiastical Studies working in concert with the entire church campus community, the campus security department strives to ensure that all areas of WCNAC/DMECS are safe and pleasant place for worship, social services outreach, working, and for those pursue their ecclesiastical educational endeavors. It is the sworn duty of every campus officer to preserve the peace in a minister order; maintain order; and expel from all church buildings and grounds any persons who violate the ecclesiastical rules and regulations prescribed by the Board of Directors or local Pastor of the Daniel Matthew Ecclesiastical Order.
We fulfill our duty with fully certified and empowered full time ecclesiastical enforcement officers - dedicated men and women who serve our site campus or churches 24 hours a day, 365 days a year. We know that our officers cannot be effective without your support. We strive to earn your trust and confidence in every action we take. I invite you to learn more about your campus security department and we protect the ecclesiastical order and the local church.
D.M.E.C.S. site security authority is an official of the college who has significant ecclesiastical responsibility for student and other church activities, including, but not limited to, student church sites, student discipline and ecclesiastical judicial proceedings. An official is defined as any person who has the authority and the duty to take action or respond to particular issues on behalf of the college. If a site or campus security authority receives information of any incident and believes it was provided in "good faith', such person should document it as a incident report.
Our Services includes, but limited to:
Investigation into Alleged incidents related to students, staff, volunteers and other in connection to the college,
Investigation of all sites of ecclesiastical orders,
Security activities of all sites,
Protection at off site Programs of Ecclesiastical order,
Administrative Activities
Ecclesiastical Court Protection & Services of Officials in All states.
Security to our local Offsite Programs.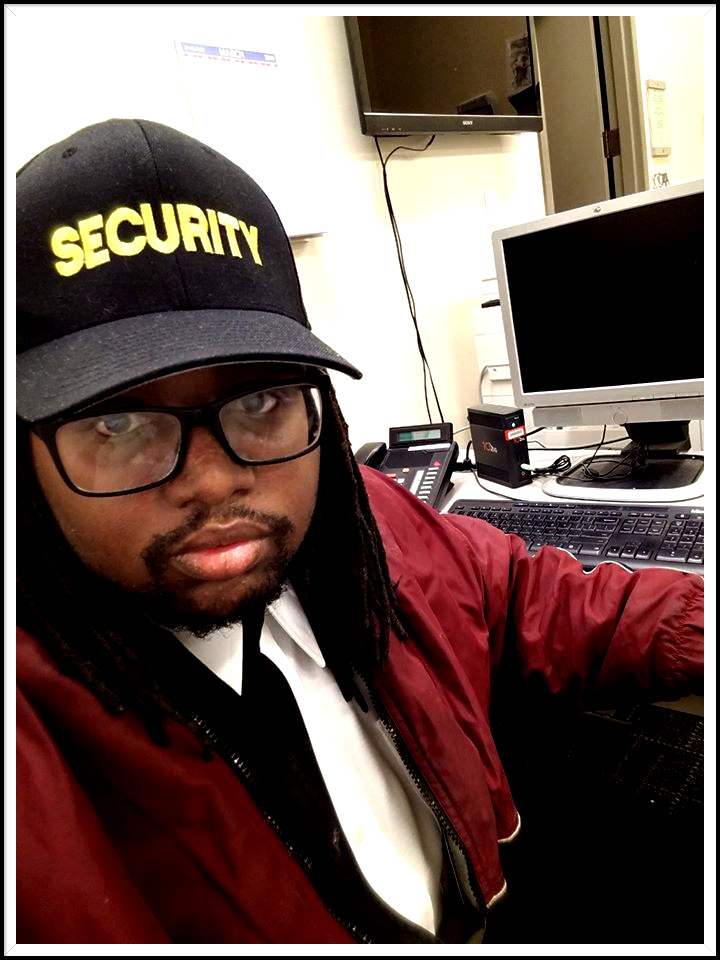 Ecclesiastical security services are provided to religious orders or with connected clients, members or religious orders in the following states; Alabama, Colorado, Florida, Georgia, Louisiana,Missouri, North Carolina, South Dakota, Utah, Vermont, Virginia, Washington, Wisconsin and Wyoming. Limited services are offered to non sectarian orders unless connected to the core of the religious program or students, staff or others under or within the order. D.M.E.C.S. Office are all required to have their own local issued security card from the local government of operation. All officers must display, both their local security issued ID (from the local government) and their official employee ID card, at all times while on duty.
We welcome all to join our team of enforcement officials. We offer two kind of services in four areas; (a) Full or (b) Part time. The four areas are volunteers, paid, local church and investigative. In all to become a member of our team you must;
Be recommended by a local leader,
Agree with our Statement of Faith,
Able to communicate well,
Clean and Neat in all areas,
Have or able to obtain a local security permit (from the local security division),
At least one years of experience in security,
Complete our ecclesiastical training class,
Able to commit to (at least one year) a term of years upon a contact.
The hours very depend upon location of operation or post. For security officer the pay a $12.50 a hour and up. To apply simply complete the college employment application and send it together with your resume to:
Daniel Matthew Ecclesiastical College
Security Department
P.O. Box 5343
Saint Louis, Missouri 63115 or email to us at hr@dmecs.org
Depending on the site and program structure of the college, our security guard may have many post orders and other responsibilities ranging from video monitoring to greeting/ushering, to screening people entering the building. In many smaller locations both security and janitorial services are performed by the same employee or volunteer. The Official duties include, but not limited to;
Protect those who choose not to protect themselves.
Maintain professionalism at all times.
Make your presence known by wearing proper security attire.
Be aware of yours surrounding at all times
Deter, deescalate, and resolve any issues that may arise.
Arrive one hour before anyone arrives at church and stay until the last person leaves.
Meet with all team members and share any intel, concerns, and pray before serving.
Execute an equipment check before going on duty.
Conduct a sweep of the entire church, inside and outside, looking for anything suspicious.
Lock any doors that do not need to be unlocked.
Get lock down codes in place.
Maintain assigned post
Maintain skill sets through continued training.
Report any suspicious activity to team leaders
Document all incidents, large or small
Attend all services and special events when scheduled.
Perform all duties assigned by team leaders
Community with all Deans, Pastors and Site officials
Important Numbers/Contact
Emergency - 911 from any phone
Security Department- (636)-224-6642 X 902
Pastoral Services - pastoralcare@dmecs.org
Emergency Vehicle Service - 911 from any phone
National Rape Hotline -1-800-656-4673
Victim Service email- 314-615-4872
Alcoholism & Drug Abuse - 1-866-293-7031
Suicide Hotline - 1-800-273-8255
Church Counseling Service email - info@wcnac.org
Aid for Crime Victims - 1-800-422-4453
American Red Cross - 1-800-733-2767