DANIEL MATTHEW & HOLY TEMPLE NATIONAL ASSEMBLY CHURCH
SERVING THE STUDENTS BODY IN ALL FAITH AND ALL SPIRITUAL NEEDS!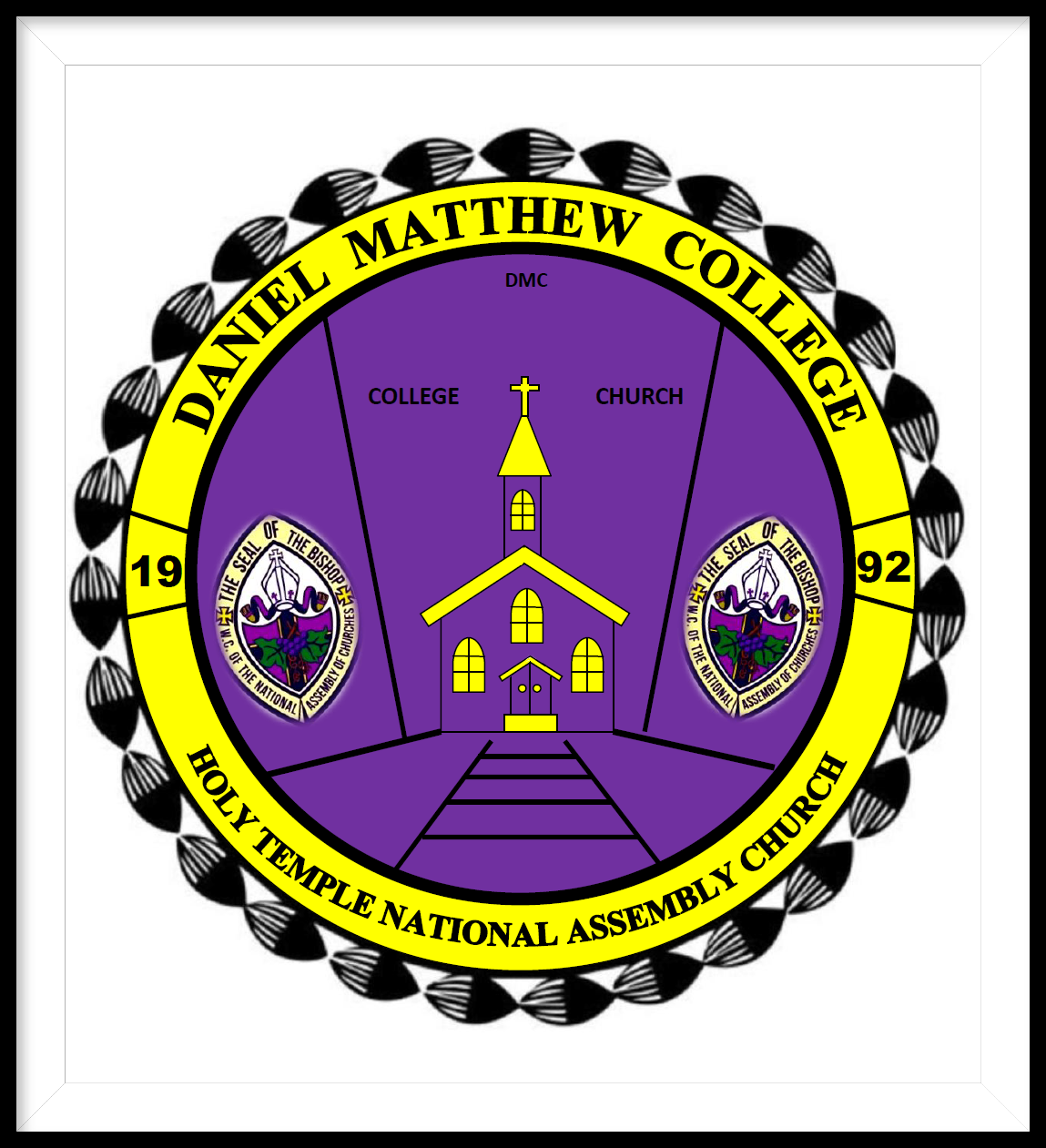 The college church is the core training center for those seeking to join or operate within the ministration. We are two main churches within. Daniel Matthew National Assembly Church, which serves as the seminary base for the School of Ecclesiastical Studies (DMNAC). Holy Temple National Assembly Church (HTNAC) is the mother church to the World Council of the National Assembly of Churches (WCNAC) and serves as the core interfaith church for the college. All candidates for ministry must take vow of poverty and are awarded a parsonage allowance. These two churches has no Pastor because each Board member serves the order of duties to the church under the National Prelate (Bishop Larry L. Henderson)- Pastor of the Holy Temple National Assembly Church, Inc. in St. Louis, Missouri.
After the completion of the "In Ministry Training" (IMT) seminary training the student is either placed within a local church for addition IMT, under the leadership of a local Pastor, a ministry worker at the WCNAC, and/or become a new church planter. DMNC/HTNAC serves more than 1, 200 persons seeking training into the ministration each year. Most classes are free and completion are, by and between, six months and two year. Ecclesiastical degrees are 4, 6 and 10 years programs of studies.
contact: pastors@dmecs.org
Some of our Services are....
Our care team makes to ensure the physical and emotional welfare of all students. To ensure a successful programs means that our young ministers are safe, happy, involved and able to perform to their potential for the ministry they seek. We ensure they are integrating well with other of the faith/ or public and any problems are spotted and dealt with in a spiritual manner.

The ministry protocol serve as the system of rules and acceptable behavior used at official ceremonies and occasions or a code of ceremonial forms and courtesies of procedures accepted as proper and correct in official dealing. Our students (each) will have to practice and serve under this unit before and after being assigned to any duties..

DMNAC provides times for weekly services. All students are given the chance to minister in services and provide feed back upon completion of the services to each other. The goal here center upon the interfaith needs of the community, diverseness of worship and religion they will encounter in their calling.
Students are assigned a mission for six month in services to an outreach program. This help build their faith, see the spiritual need and help them focus more on the core of the calling of GOD or their faith system community work.
All students receive ongoing mentor services, from the starts of class and their calling home to the LORD. This goal is to always serve as a go to friend and counselor in the ministry. Each student is given an understanding that ministry problem and training never end, it only begin with the calling of GOD.
The license, ordination and appointment or consecration is to core of the ministry calling. Once trained credential are given to serve as proof of that training until other credentials are awarded from the local church or ministry of operation. The educational credentials remain as our record for life and the student can always come back and request a copy or even update on any their training needs.
All students are offered a chance to join and be trained in our Foreign Mission program. This program range from six to twenty-four months of duties in support of the needs all over the world. Some students ministry are that of foreign and seek credentials to serve in a foreign land for a longer duration of time.
With more than 170 programs of study. DMECS thru DMNAC is able to provide a range of other services to support the local church. No matter what your denomination, position or faith. Our goal center upon the core of family value into our communities of faith, as we serve the secular communities into faith. Contact admission for your spot into the future admission@dmecs.org